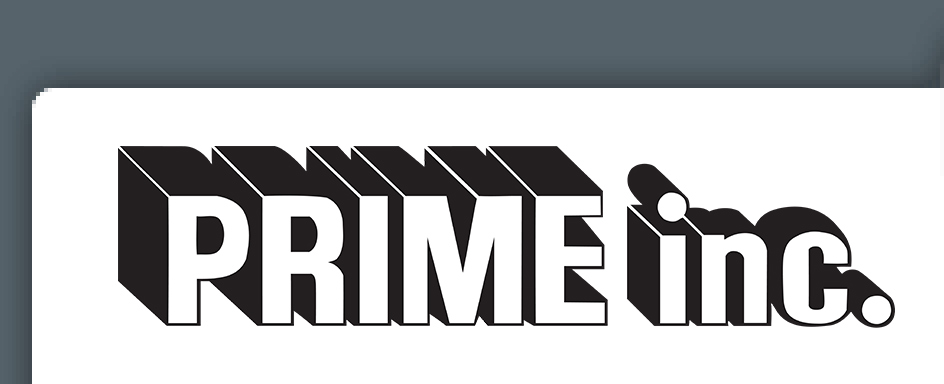 Benefits Package
Health Insurance
COVERAGE PLAN (EFFECTIVE 6/1/12 TO 5/31/13) AVAILABLE FOR FULL-TIME PERMANENT ASSOCIATES: Shop and office associates may elect to purchase health insurance through PRIME's group policy. Eligibility begins the Saturday following your first 30 days of employment; you must sign up within that period of time. Three options are available for associates to choose from; a PPO high option, a PPO low option and a POS plan. *
First Year
High PPO

Low PPO

POS
Second Year
High PPO
Low PPO
POS

Weekly Single

coverage cost
for the current plan year:
$103.54
$52.27
$88.80
$69.03
$17.75
$59.20

Weekly Associate & Spouse:

$202.31
$105.86
$173.16
$134.87
$38.43
$115.44

Weekly Associate & Children:

$192.18
$100.25
$164.46
$128.12
$36.19
$109.64

Weekly Family

coverage cost:
$296.91
$157.15
$253.92
$197.94
$58.17
$169.28
* POS plan is for Missouri residents only.
See Group Health Insurance Summary for Additional Information
Availability of Summary Health Information
As an associate, the health benefits available to you represent a significant component of your compensation package. They also provide important protection for you and your family in the case of illness or injury. Your plan offers a series of health coverage options. Choosing a health coverage option is an important decision. To help you make an informed choice, your plan makes available a Summary of Benefits and Coverage (SBC), which summarizes important information about any health coverage option in a standard format, to help you compare across options.
Summary of Benefits and Coverage:
High PPO Plan
Low PPO Plan
POS Plan
(Click to view)
For a paper copy of any of the Summary of Benefits Coverage please contact one of the Benefits Specialists.
| | | | | |
| --- | --- | --- | --- | --- |
| Brandyn Mallard | 417-521-3329 | | Courtney Hancock | 417-521-3199 |
Dental Coverage
Full-time permanent shop and office associates may elect to purchase coverage through Prime's policy. Individual associate cost under our plan is $4.62 per week, associate plus spouse: $8.98 per week, associate plus child(ren): $8.48 per week and associate plus spouse and child(ren): $12.84 per week. Please check the plan for a detailed description of services.
Vision Insurance

Full-time permanent shop and office associates may elect to purchase VSP vision insurance through Prime's policy.
| | |
| --- | --- |
| | Weekly Rate |
| Individual Associate | $2.12 |
| Associate & spouse | $3.71 |
| Associate & child(ren) | $4.03 |
| Associate & family | $6.15 |
Life Insurance
Life insurance coverage ($15,000, plus $15,000 accidental death/dismemberment benefit) is available to associates at 89¢ per week the first year, thereafter 59¢ per week.
Vacation
1 WEEK AFTER 1 YEAR - 2 WEEKS AFTER 3 YEARS - 3 WEEKS AFTER 5 YEARS: Vacation accrues and is available for use after the associate's anniversary date. Unused vacation (to a maximum of 5 days) may be carried over for 6 months into the next year or 'sold back' if you are unable to schedule time off. Note: Because we have trucks operating Nationwide 24 hours a day, 365 days a year, our offices must be manned 24 hours a day, 365 days a year; and benefits such as Holidays and Vacations must be planned and scheduled ahead. Note: Accrued vacation will be paid at your base rate of pay.
Holidays
PRIME OBSERVES THE 6 STANDARD HOLIDAYS AS FOLLOWS: New Year's Day, Memorial Day, Independence Day, Labor Day, Thanksgiving Day, Christmas Day. If you are required to work one of these holidays, compensation will be based on departmental policy for your classification. Note: Holiday pay is subject to an initial 30-day waiting period.
Sick Pay
All associates begin to accumulate sick days after 6 months of continuous employment, at the rate of 1/2 day per month, to a maximum of 10 sick days, subject to a 3-day waiting period for hourly associates before the 1st Sick Leave Day can be available (salary associates not subject to 3-day waiting period), a statement from your physician may be required as proof of illness.
Funeral Leave
FUNERAL LEAVE DUE TO A DEATH IN YOUR IMMEDIATE FAMILY: (Note: Immediate family members are considered to be: spouse, children, mother, father, brothers, sisters, father-in-law, mother-in-law, grandparents, grandchildren, or any person living in your home whom you legally support.) Associates are paid base wages for time missed, as follows;
Employment:
Less than 6 Months: None
6 Months to 2 Years: 1 Day
2 to 5 Years: 2 Days
5 Years or More: 3 Days
Tuition Reimbursement
Educational assistance is available (after completion of initial 6-month probationary employment period) for pre-approved courses which maintain or improve skills required to perform your current job duties. Please see Human Resources for reimbursement details and class/degree program approval.
Success Sharing Plan
Prime's 401k plan, with many investment choices, features variable profit sharing. Starting January of 2012, Prime will match $1 per $1 contributed up to 3% then 50¢ per $1 contributed on the next 2%. All 401k participants will be immediately vested starting in 2012, as well.
Note: Associates are eligible the 1st quarter after their 1 year anniversary.
Fitness Facilities
Our Gymnasium in the Millennium Building in Springfield Missouri includes a full basketball court, cardio and weight-lifting equipment, and locker rooms. The gym is open 24/7 and available for use by associates and their immediate family. Personal trainers are also available for use by Prime associates at no cost.
The fitness facility at our Pittston Pennsylvania location includes cardio and weightlifting equipment for use by associates and their immediate family.
Child Care Facilities
Full care and teaching facilities with indoor and outdoor play areas are available in the Millennium Building in Springfield Missorui for pre-school children of Prime associates. Space has been included for older children when not in school. A full security system is built in.
For additional information, feel free to contact Benefits Specialists Olivia Guthrie, Courtney Hancock, Brandyn Mallard, Andrea Mueller, or Trish Robey in Human Resources.
Come drive with Prime today!
call 1-877-PRIME-JOB!
PRIMEINC.
2740 N. Mayfair - Springfield, MO 65803